Achieving that calming ambience within your space is an important aspect of any home. Particularly after a long week at work, having somewhere we feel we can escape to and relax is a must-have. We have some top tips for creating that sense of tranquility in your yard and how lighting can make your set-up super cozy!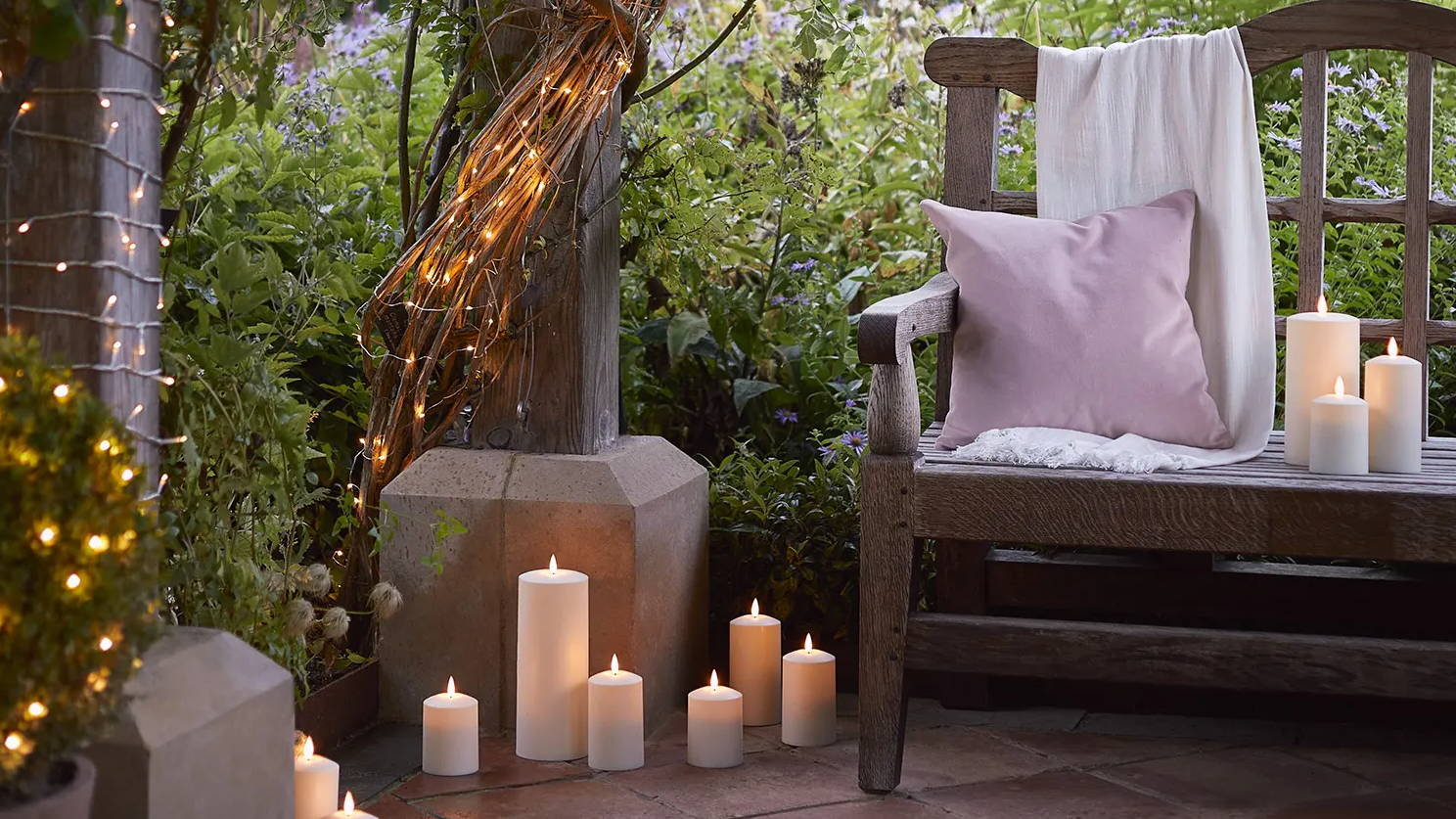 For outdoor dining during the summer months, creating a canopy of string lights hung above your table will help set the mood. Ideal for a date night with your loved one, this will introduce a truly cozy feel once darkness falls. Make sure you pay attention to your table decor to create the picture perfect setting! Use a linen tablecloth and arrange flameless candles in the middle of the table as a warming centrepiece. Our outdoor TruGlow® flameless candles are safe to sit alongside fabrics, as there's no worry of real flames. String lights also work perfectly as a backdrop for courtyards or patios and can be draped between trees for a sparkling display.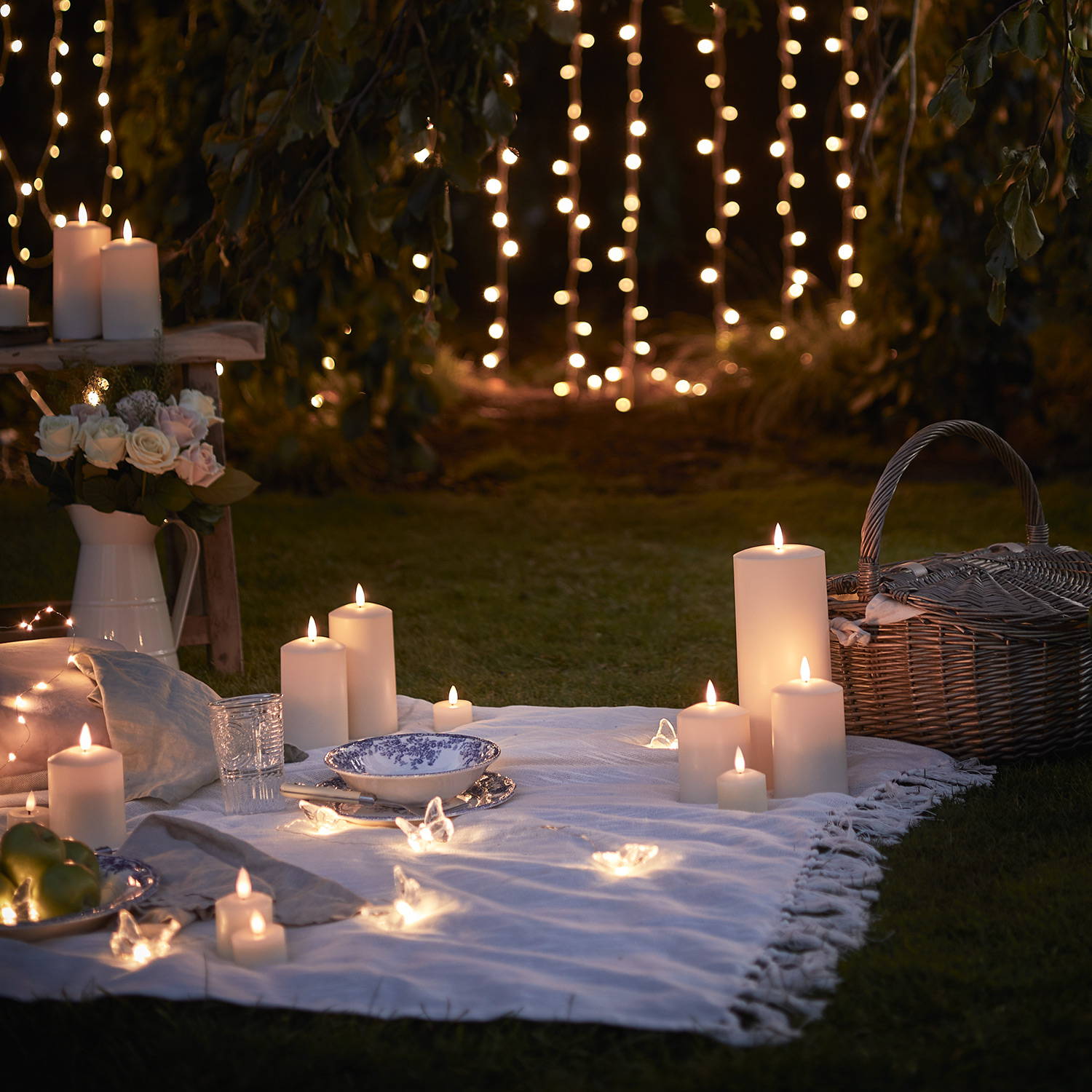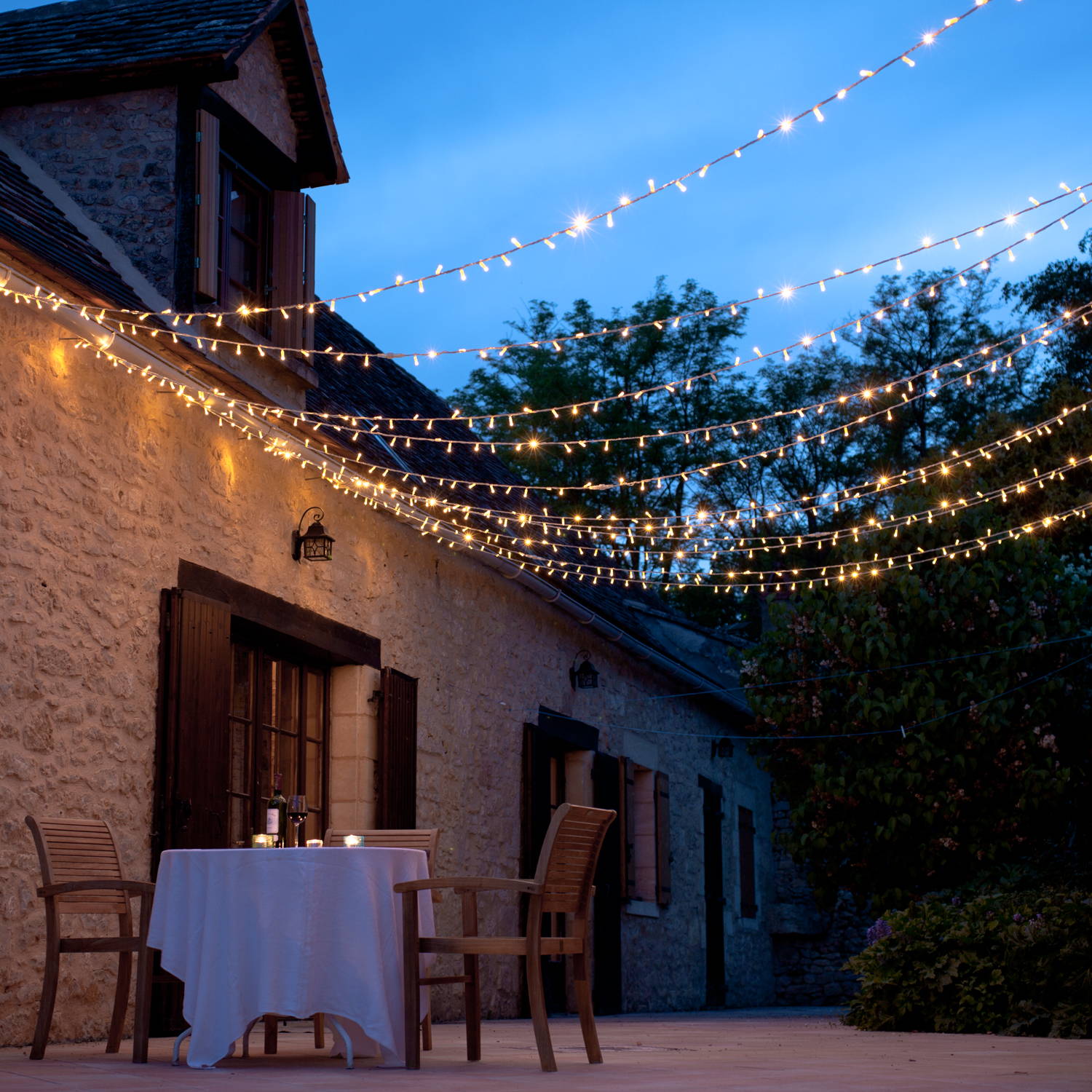 Filling floor space has never been so easy thanks to outdoor lanterns! Not only are they a stylish feature by the day, they are a shining showpiece by night. Lanterns are ideal for summer evenings, radiating a subtle glow to bring your yard to life by night. Sit them on the floor or on tabletops depending on your space, they look great wherever they go & remain on-trend whatever the season. To add a little light overhead, drop bulb string lights look great in every space. You can hang them high above your set-up, drape them along fences or swag them between poles - the styling options are endless!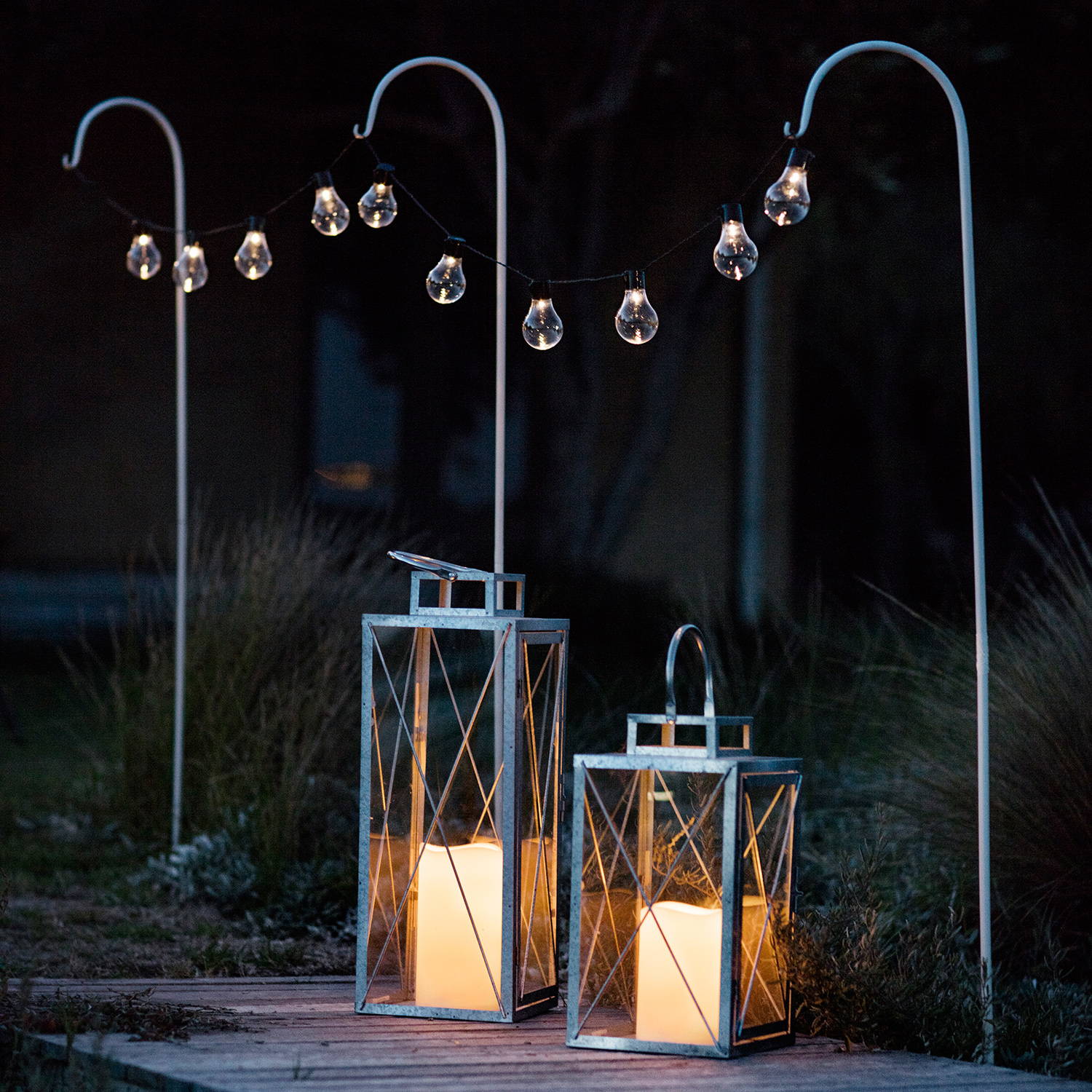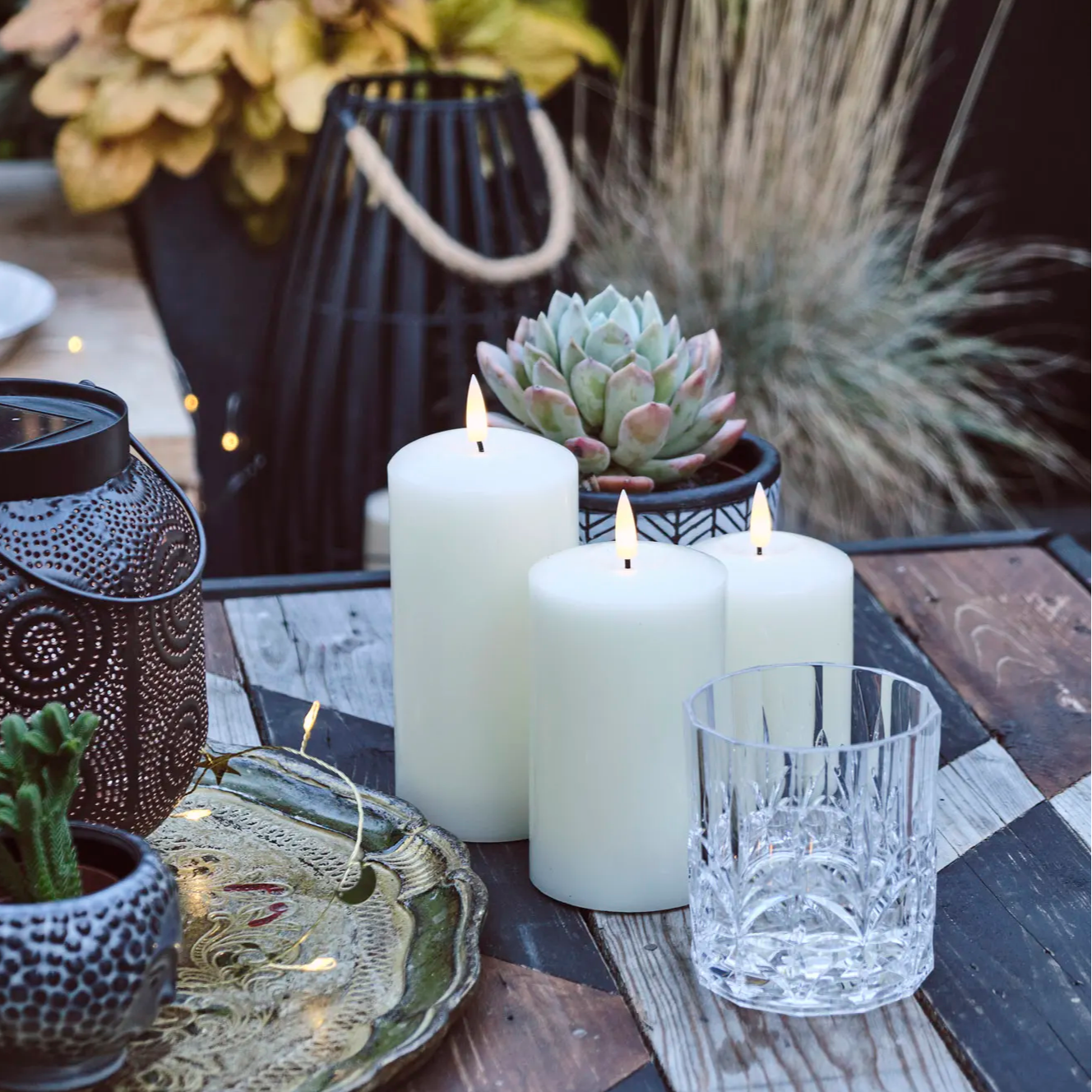 For the ultimate all round glowing display, incorporate a variation of lighting at different levels. Surround your seating area with decorative lights to make it most inviting, entwining string lights around patio umbrellas or distributing flameless candles at different points within your yard. Complete the look with a selection of decor, scattering outdoor pillows and blankets on your seating area to make it super comfy. This is perfect for having guests over or simply having some peaceful 'me time' to yourself. Once you're happy with your arrangement, all that's left to do is to grab a glass of your favorite drink before sitting back and relaxing for the evening!