Reconnect with nature with woodland inspired styling! The emerging trend of woodland inspired decoration and 'Cottagecore' has recently become a popular choice for many homeowners, with people opting for simpler, sustainable & natural styling. We have some great tips on how you can achieve a stripped back look within your outside space, whilst incorporating yard lighting to bring your display together.
Accessorising with rustic features will also complement the woodland theme.
Items such as wooden crates, benches or stools to create a sense of being somewhere truly rural. To uplift the arrangement, choose traditional foliage which can be planted in hanging baskets and window boxes for a pop of color. If you have a trellis, you can grow ivy along this to fill space across your wall and add to the forest feel. For a magical touch of sparkle, you can also add twinkling outdoor string lights to your foliage to complete your display and bring it to life come evening.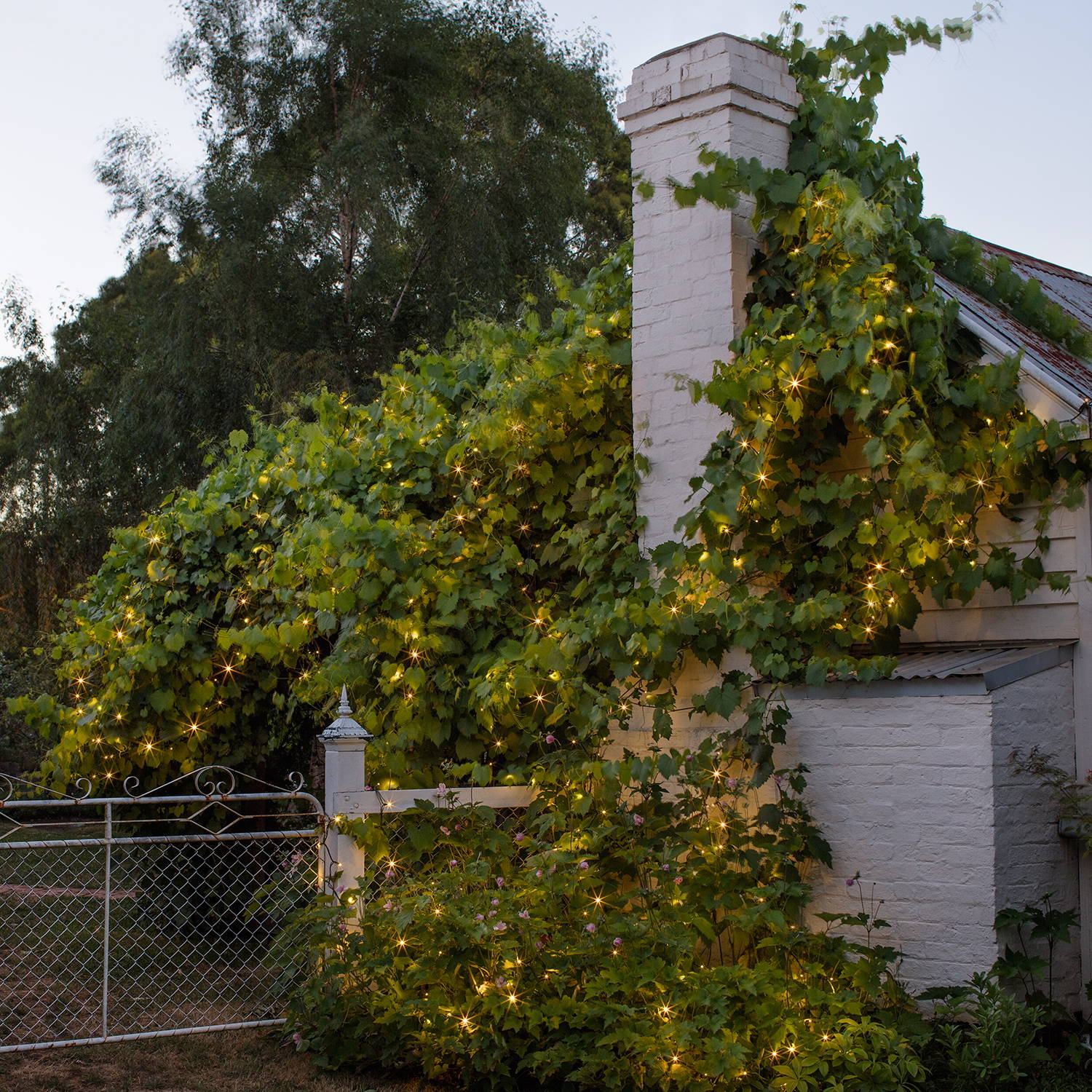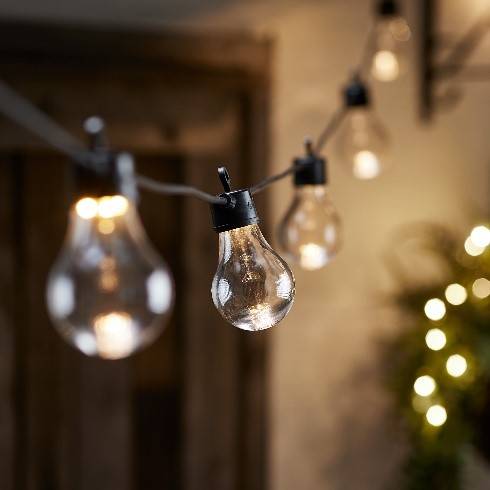 Muted greens and earthy tones are perfectly suited to a woodland themed color palette.
Outdoor lanterns are ideal for positioning on table tops, patios or decking spaces as a minimal finishing touch. They are so easy to style and the lifelike flickering flame effect from the candles housed inside them is super realistic. To complete the look, scatter landscape bark chippings to cover soil areas and paint your fences, trellises or window ledges with shades of green. This is sure to create the illusion of being within the depths of a woodland setting!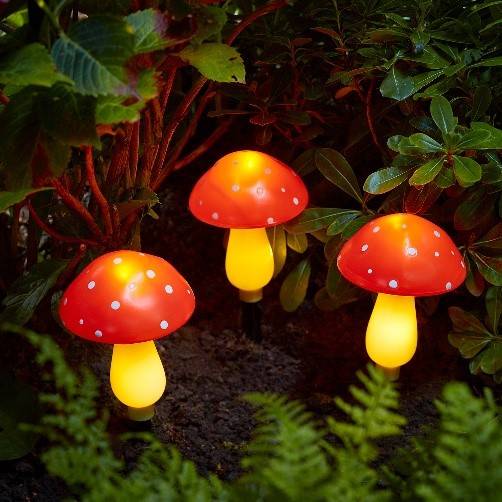 To introduce a cozy feeling to your backyard, warm white lighting is a must!
Perfect for the spring and summer months, globe string lights can be draped from walls or hung high above your set-up with ease. For the full effect, embellish your plants and shrubs with outdoor lights to add a touch of sparkle. Keep it simplistic by choosing classic string lights or you can style cute little shaped lights, such as flowers or mushrooms, to keep with the nature theme. All that's left to do is to weave your lights in and around your greenery, before illuminating them to watch your space glow!