Get your home holiday ready! Whether you're looking for some Christmas inspiration for decorating your lounge, yard or kitchen...we have some great styling ideas to dress your home from top to toe and achieve the ultimate seasonal look.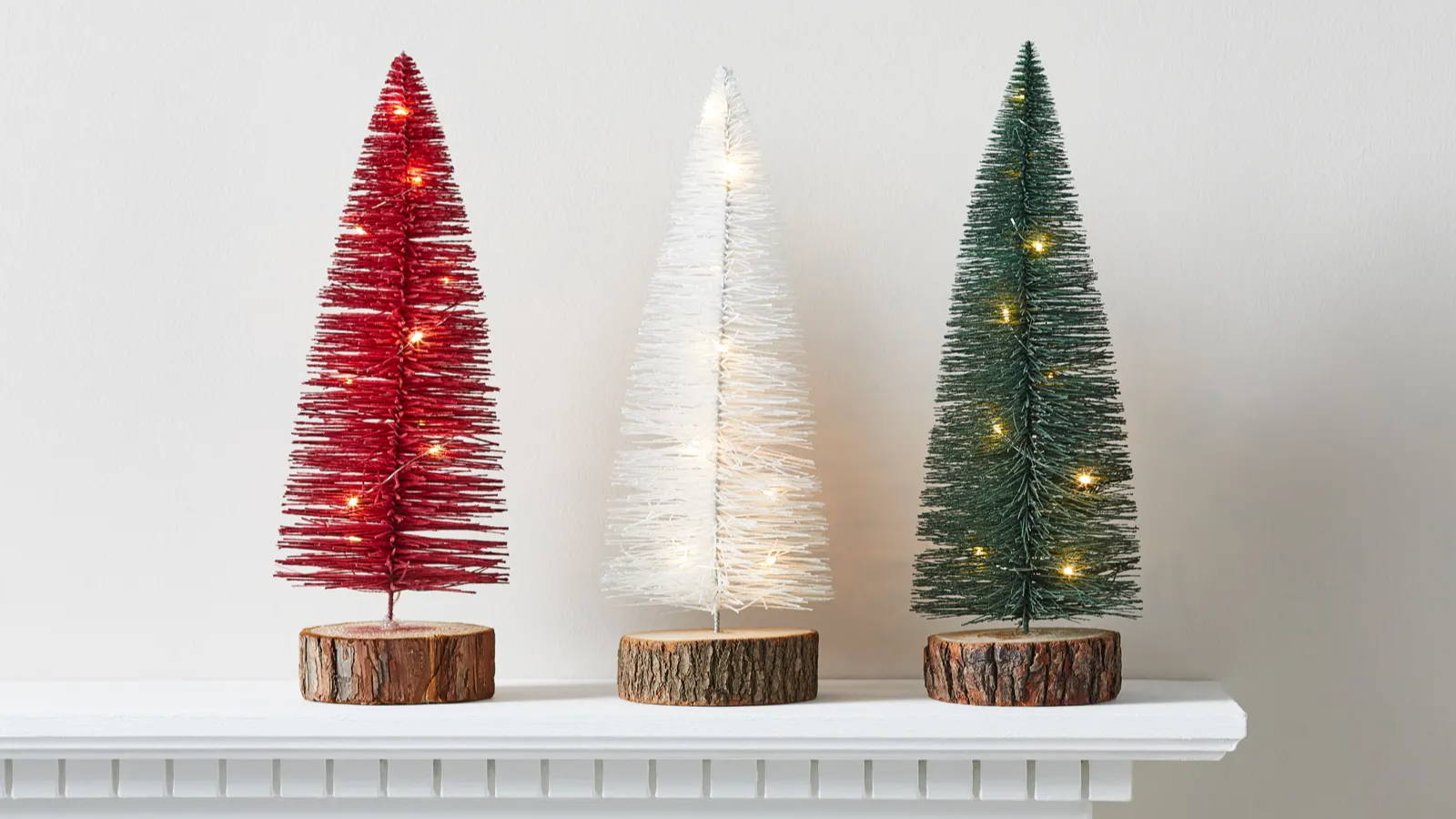 Food & drink is a key part of the holiday season, which makes the kitchen one of the hubs of the house!
Make sure you keep your styling simple with small decorative touches, to make space for the busy festivities. Our Christmas flameless candles are ideal for kitchen tables, as the LEDs remain cool to the touch so they are super safe! They also come in a range of Christmas colors, which are sure to brighten up the room. Choose red or green candles, or a mix of both, for a truly festive feel or you can opt for more minimal ivory or white candles for a more toned down look. Pair them with a candle wreath or garland as part of a centrepiece to create the perfect dining setting for Christmas day. If you have shelves to fill in your kitchen, flameless candles are the ideal cozy addition and there are various sizes and styles available to suit your space.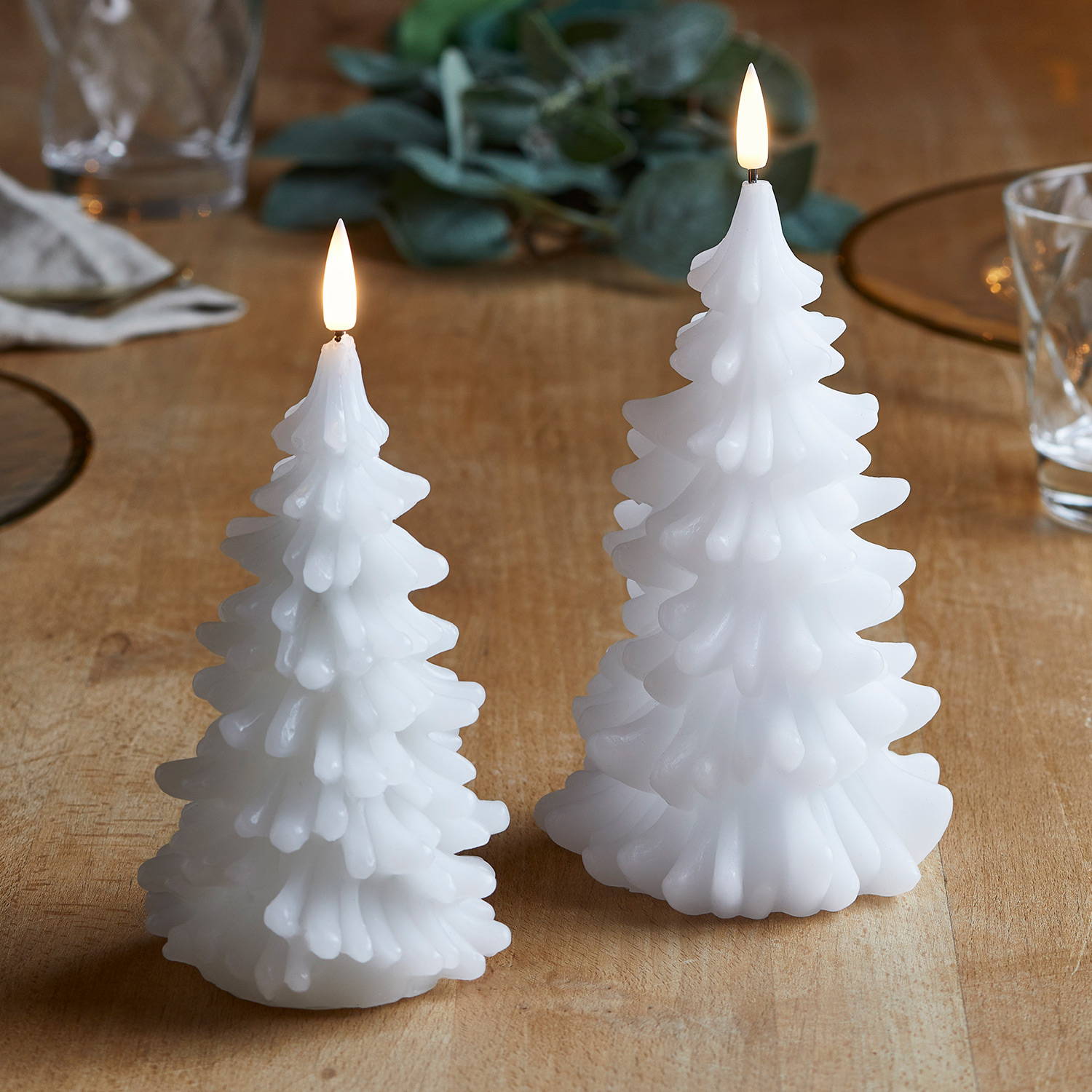 Hallways are made to feel welcoming and you can achieve this by introducing some warm lighting to your entrance.
Our indoor Christmas battery lights are perfect for hallways as you can display them wherever you like without being restricted by the plug socket and they also have a handy 6 hour timer function. This means you can set them to automatically turn on at the same time each evening, giving you a glowing greeting as soon as you step through the door. Garlands are best placed wrapped around bannisters with string lights entwined around them to give them a glow! They're the perfect way to illuminate your way up & down the stairs over the festive period. Taper candles & pillar candles also make a great addition to side tables and can be used to line your hallway to guide the way & fill the room with a warm shine for the most inviting feel.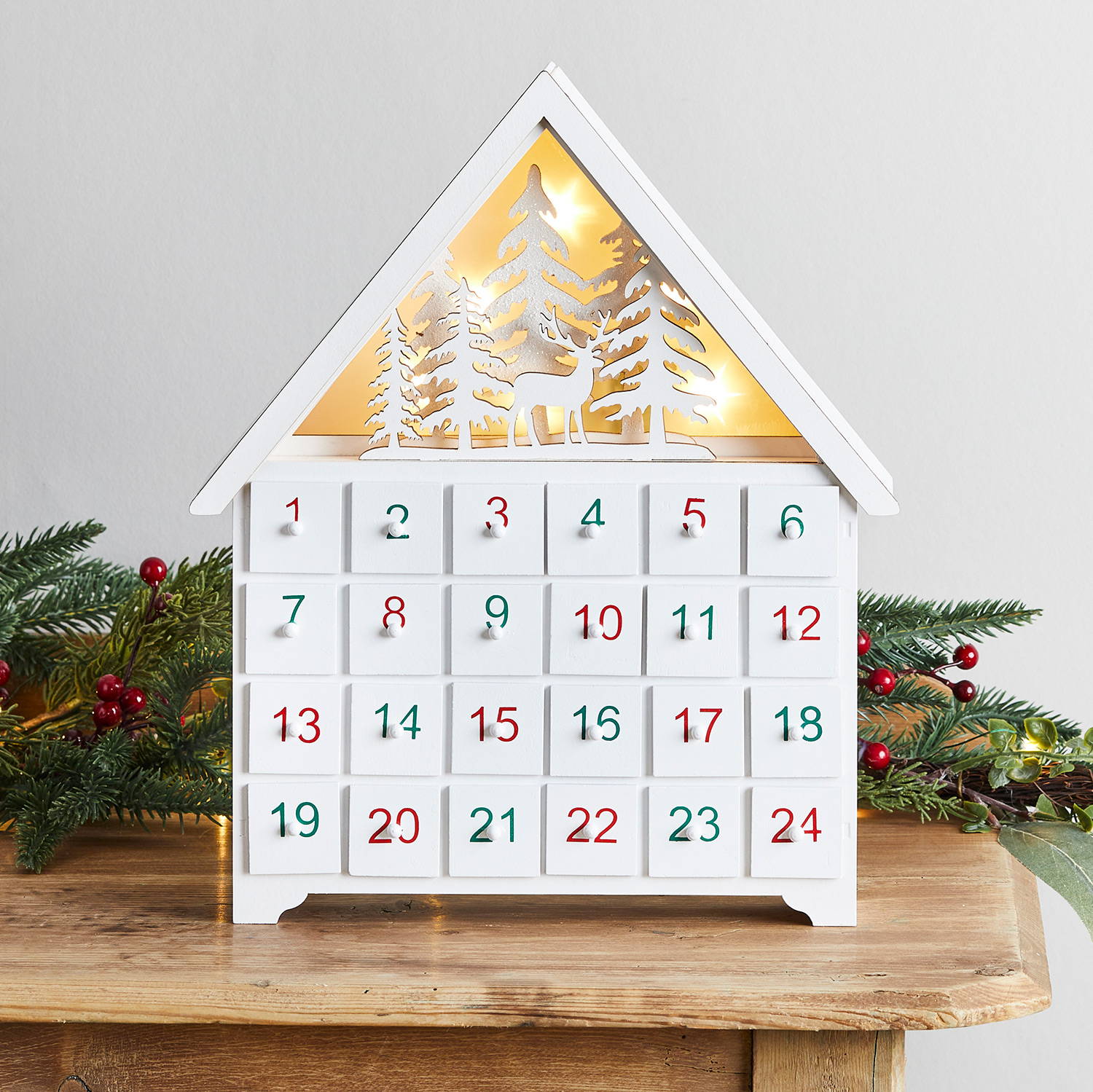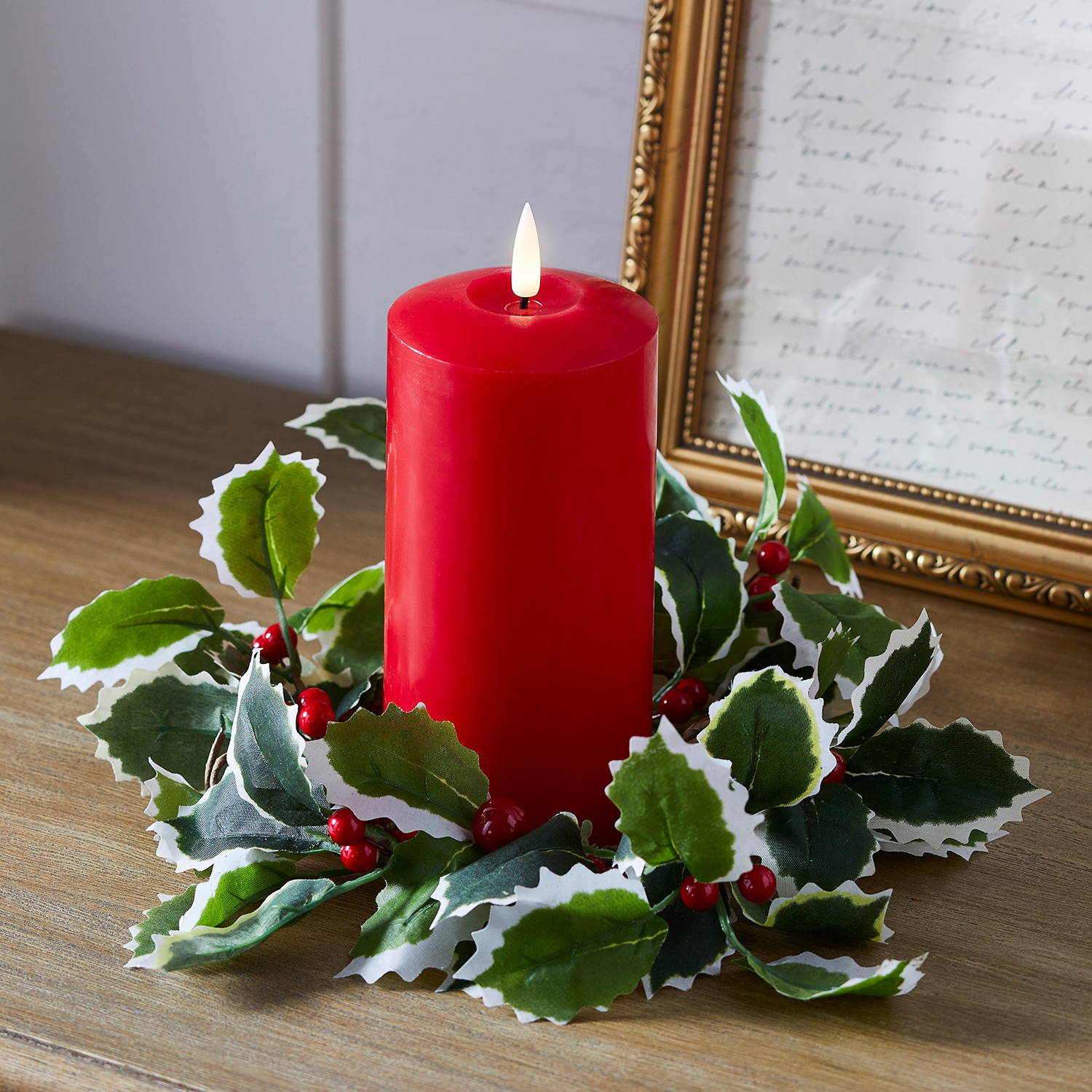 A lot of our time is spent in the living room over the holidays, so it's essential to make it or all the family to enjoy!
Sitting round the fireplace is one of the biggest joys at Christmas. Dressing the mantel is a priority for your lounge area, it is the focal point of the room after all! If you have an unlit fireplace feature, you can add warmth instantly by surrounding it with simplistic lighting additions such as candles or string lights. String lights can be entwined around a garland or wreath on your mantel, or simply weaved in and around your display for a little light. Mini trees are also great for styling around your fireplace or simply sitting on tables or windowsills to add a decorative touch. To complete the look, hang small baubles on your mini trees or scatter them along the top of your mantel or at the bottom around your fireplace to bring your holiday display together.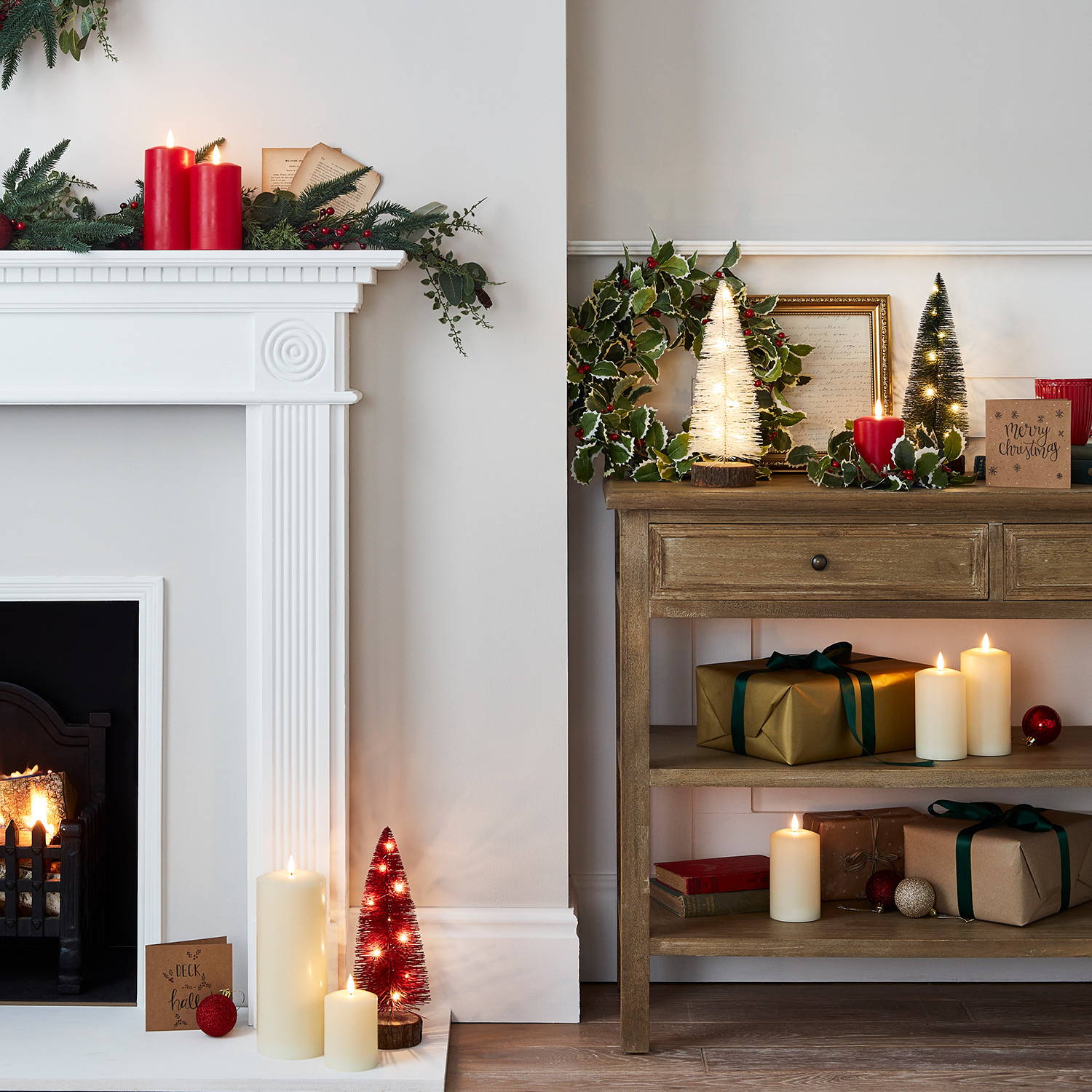 Whether you have a lawn, patio or decking area, you can get creative with your outdoor Christmas lights too!
Outdoor tree lights are also a great way to brighten up your outside space for the season and large trees can be brought to life with outdoor string lights. Opt for multi colored lights for a vibrant appearance or choose white lights for a classic Christmas look. Start by wrapping the lights around the base of the trunk and working your way up the tree, covering all of the branches evenly. If you have a smaller outside area, mini trees look just as effective when embellished with lights! You can also use lights to highlight roof edges or illuminate outside windows & walls. This is sure to add a magical look to the exterior of your home! Alternatively, you can hang lights in your windows from the inside to radiate a glow which can be also been seen from outside.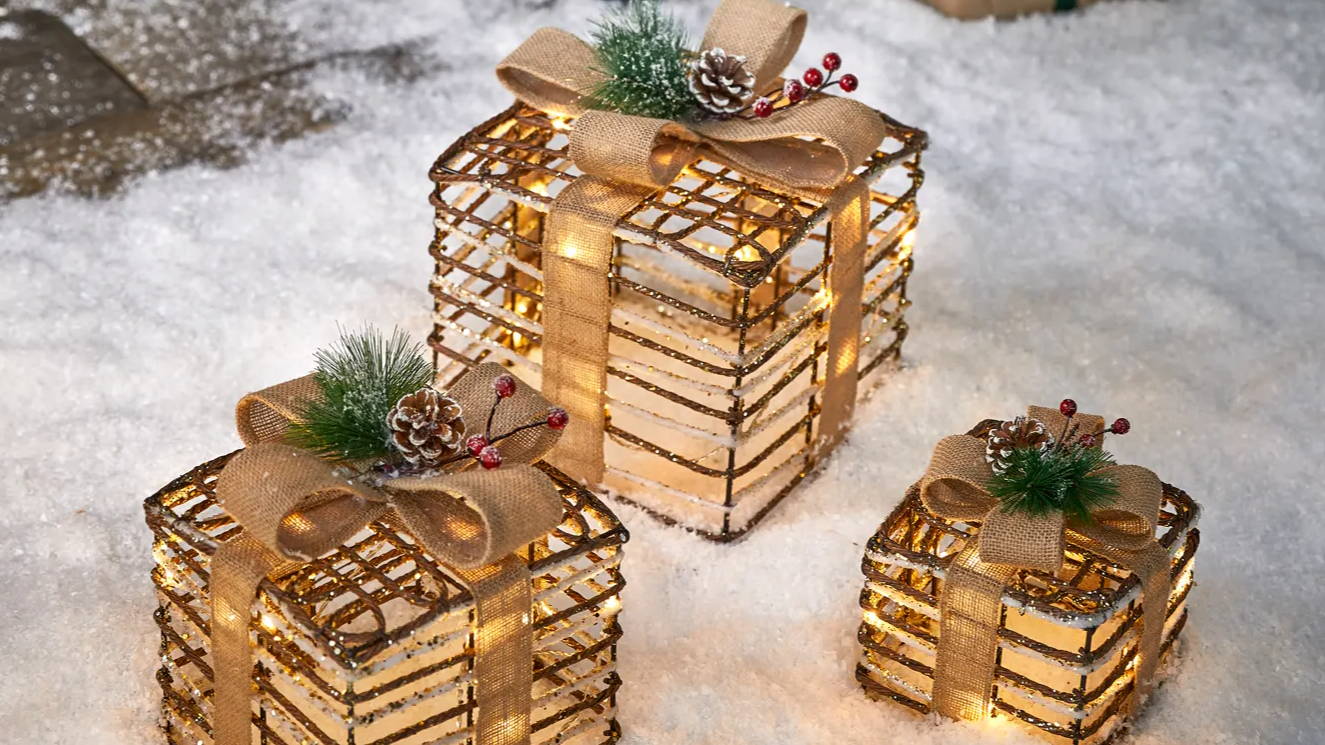 We love to see how you're decorating your homes for the season! Make sure you share your images & tag us on social media using the handle @lights4fun.usa.