When deciding how to decorate your outdoor space, our solar lights are a great place to start! The hassle-free lighting is the perfect way of achieving an inviting glow night after night.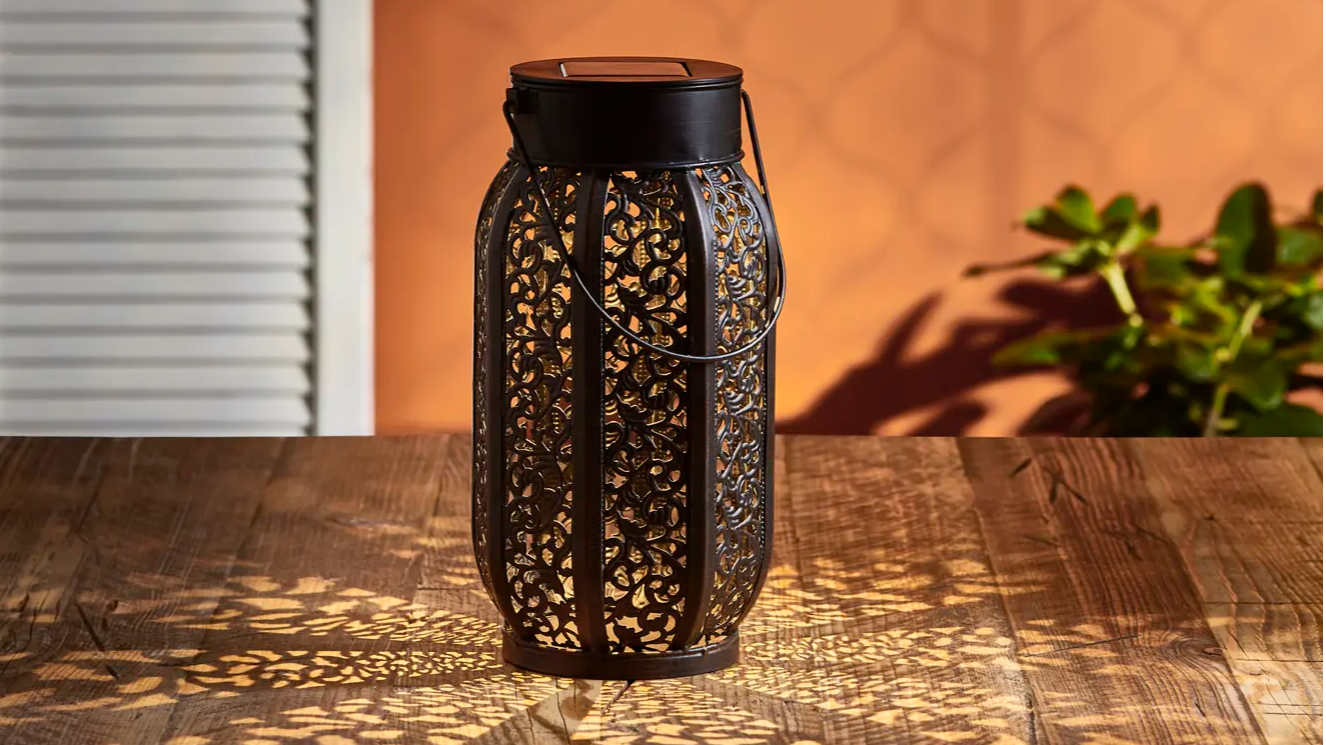 Once the sun goes down, summer evenings are all about getting cozy outdoors.
Using our solar lights is as quick and straightforward as placing them anywhere the sun can shine! Solar stake lights are ideal for adorning your pathway, lighting the way as darkness falls. Use solar string lights to decorate your porches to welcome family and friends, this will make your home look most inviting. You can also surround your decking or patio area with solar fairy lights, to keep your space sufficiently lit so you can continue hosting into the night. You can create a unique alfresco dining experience by adding outdoor lanterns to the table, to provide a little light and set the perfect ambience for your dinner guests to enjoy.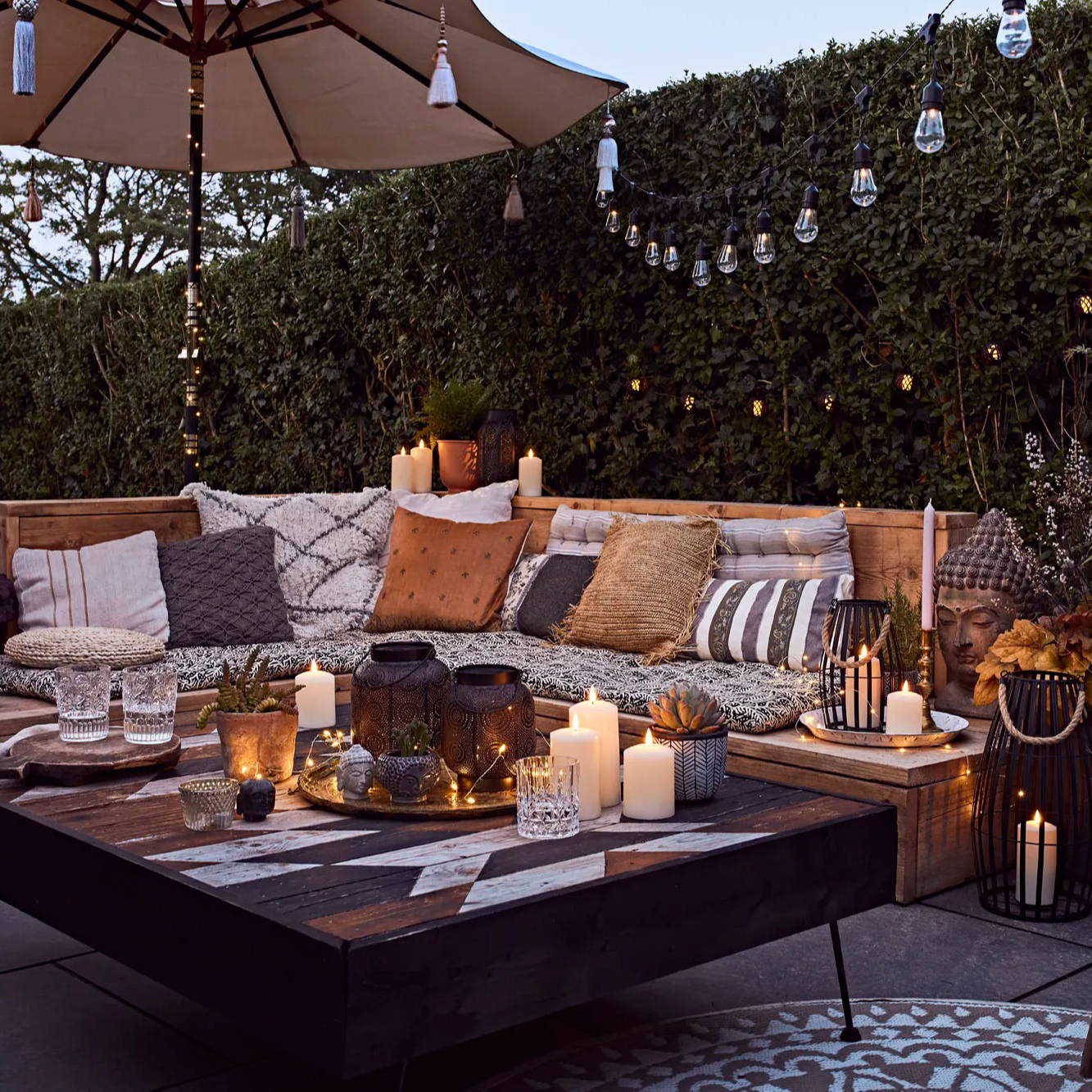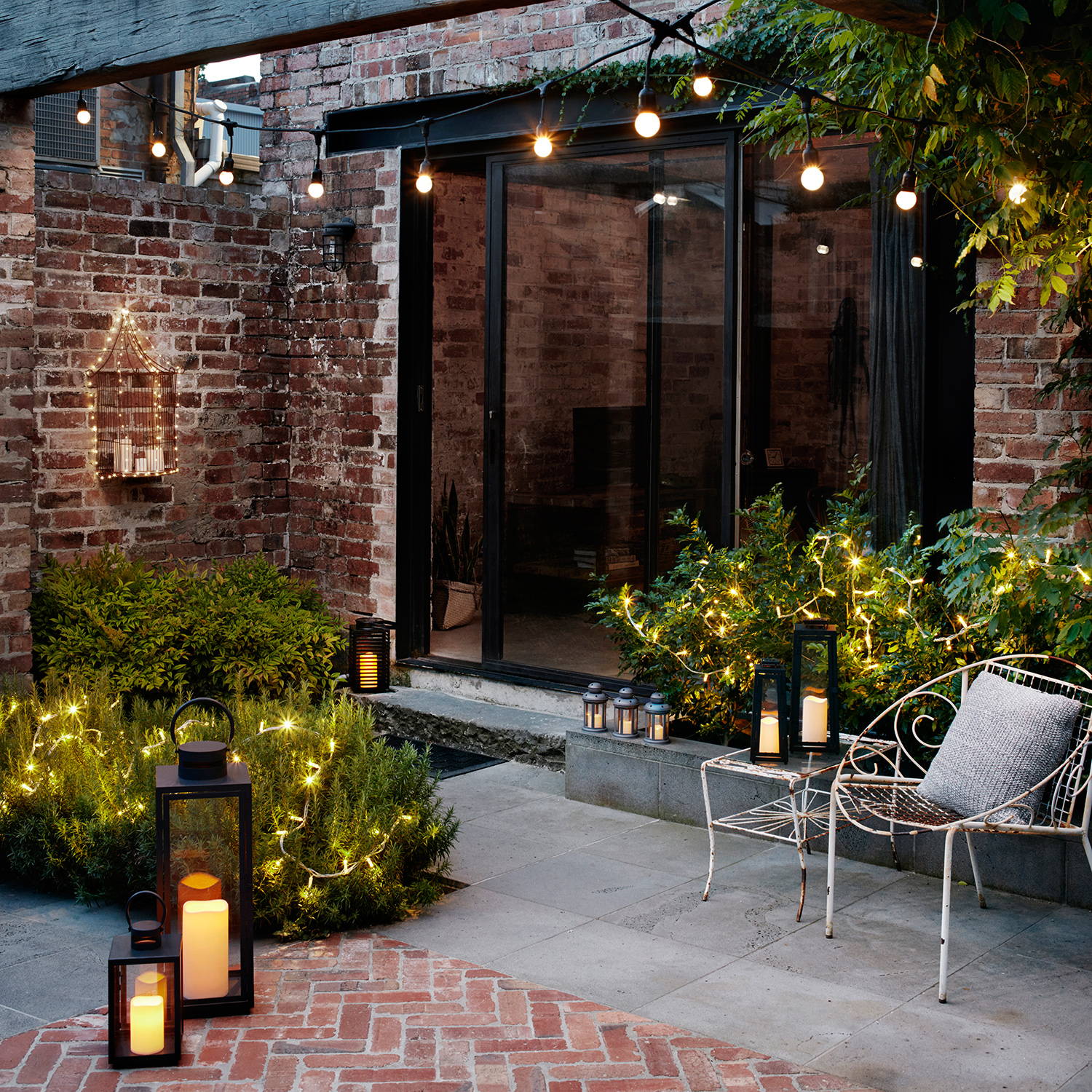 Sustainable and stylish...what's not to love about solar lights?!
Free to run, environmentally friendly and fuss-free, solar lights don't require any wiring in. They're also perfectly on trend for the spring & summer season and can be incorporated into your own space regardless of budget, style or size. Using solar-powered lighting not only gives you peace of mind that you're moving towards a more sustainable renewable way of life, but the benefits don't just stop there. Solar lights entirely run and look after themselves, working autonomously so there's no need to worry about remembering to turn them on and off. You can simply sit back and watch the sun set as your yard comes to life!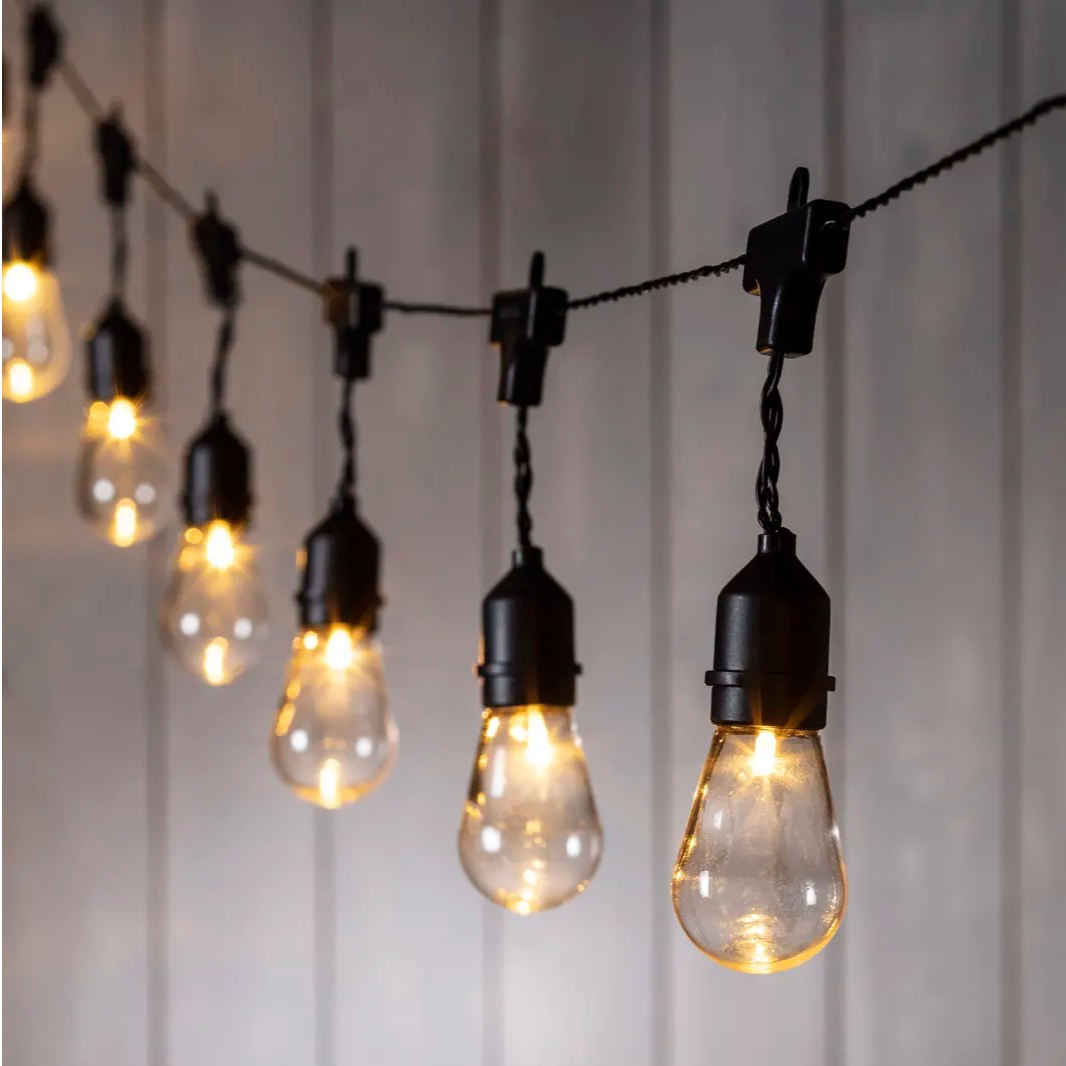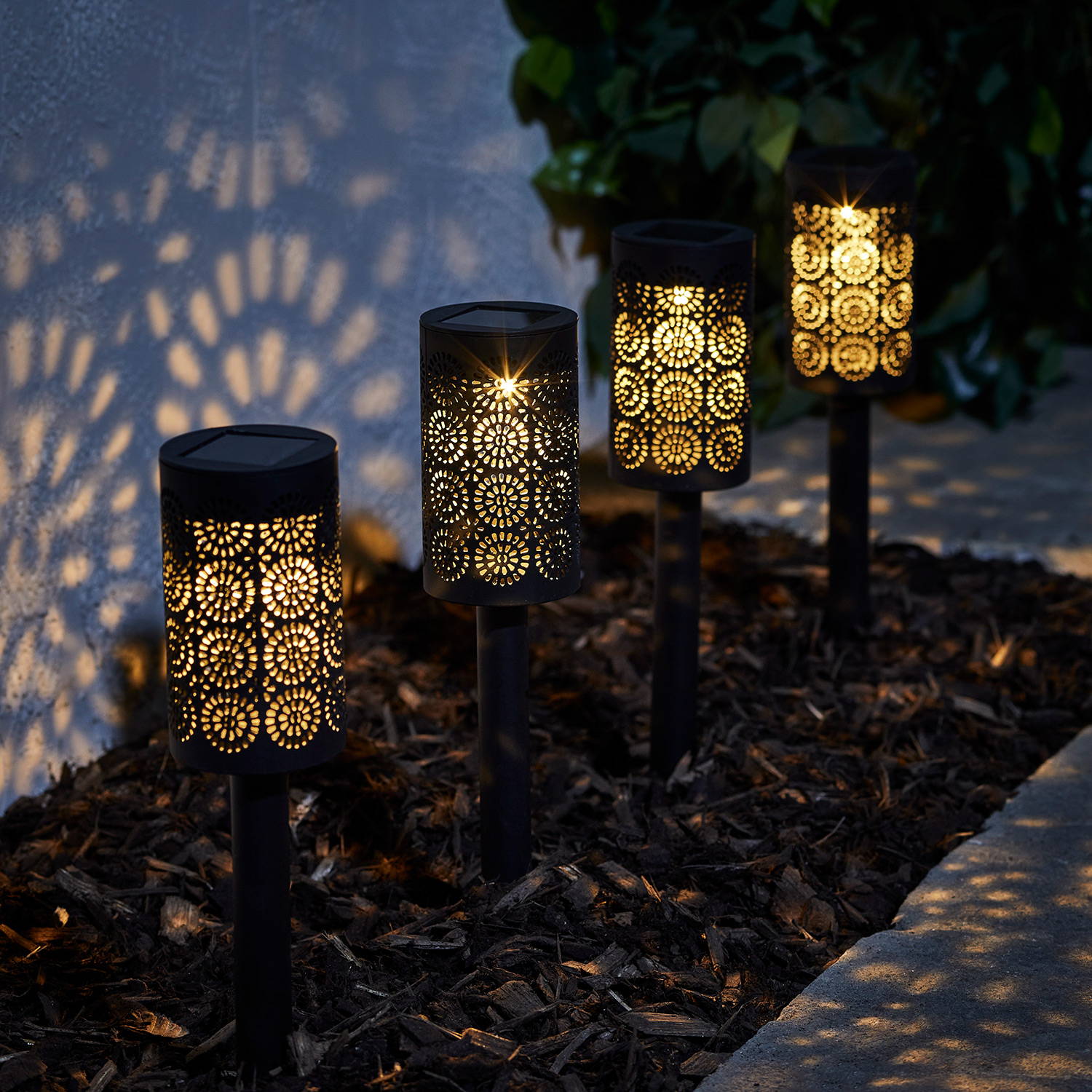 Introducing lighting at different levels of your space can make all the difference!
Solar lights are the perfect alternative to mains powered lights in the summer months, and not only are they simple to install, they are super safe too. You also have total freedom to place the lights wherever you wish, for example solar lanterns can just be popped anywhere (as long as the sun can charge the panel!). Solar string lights can also be positioned quickly and easily without fuss and the nuisance of trailing wires or cables. For the full effect, drape string lights high above your outdoor space and sit a few solar lanterns on the floor as part of your display to complete the look. This will light your yard at different levels and give it an all round glow!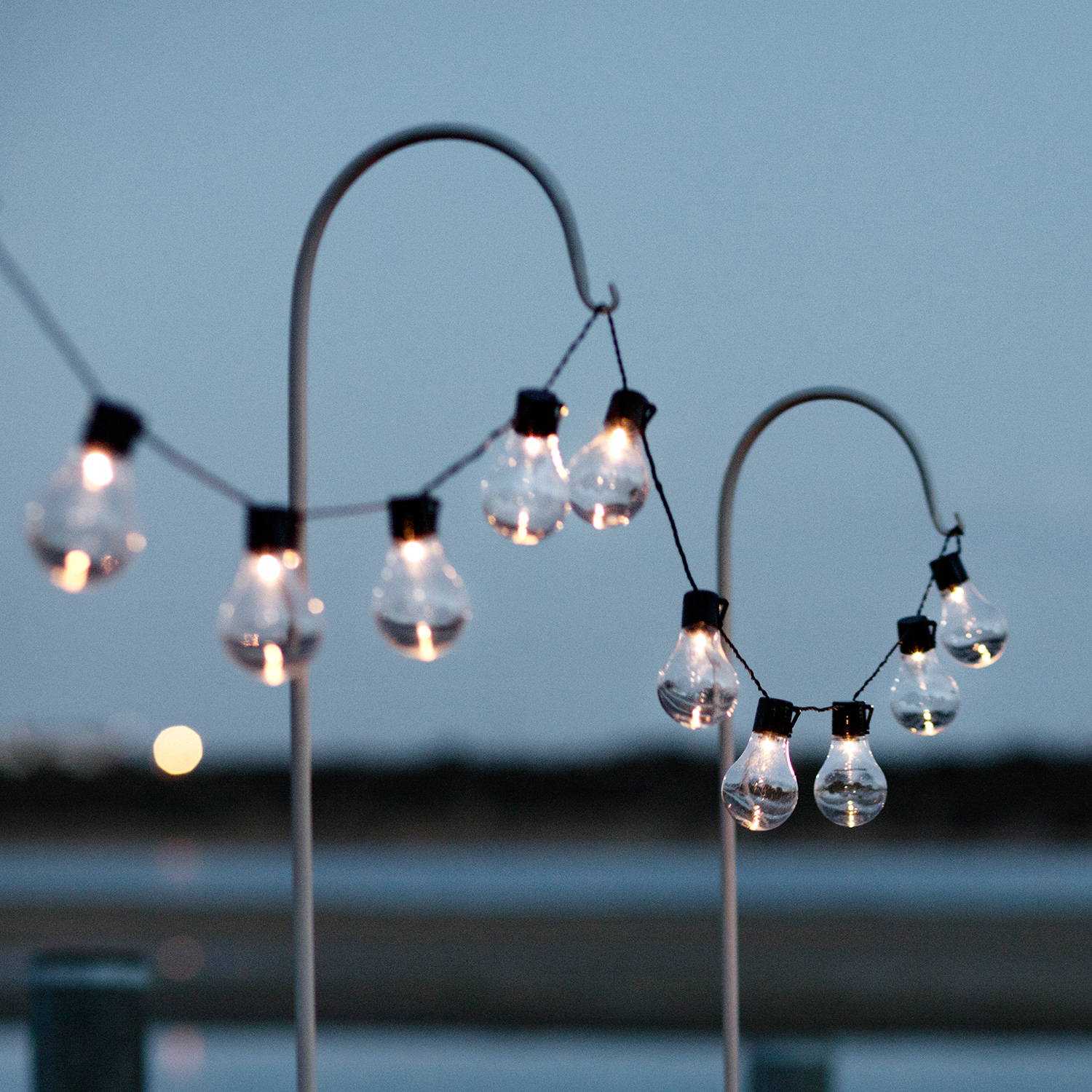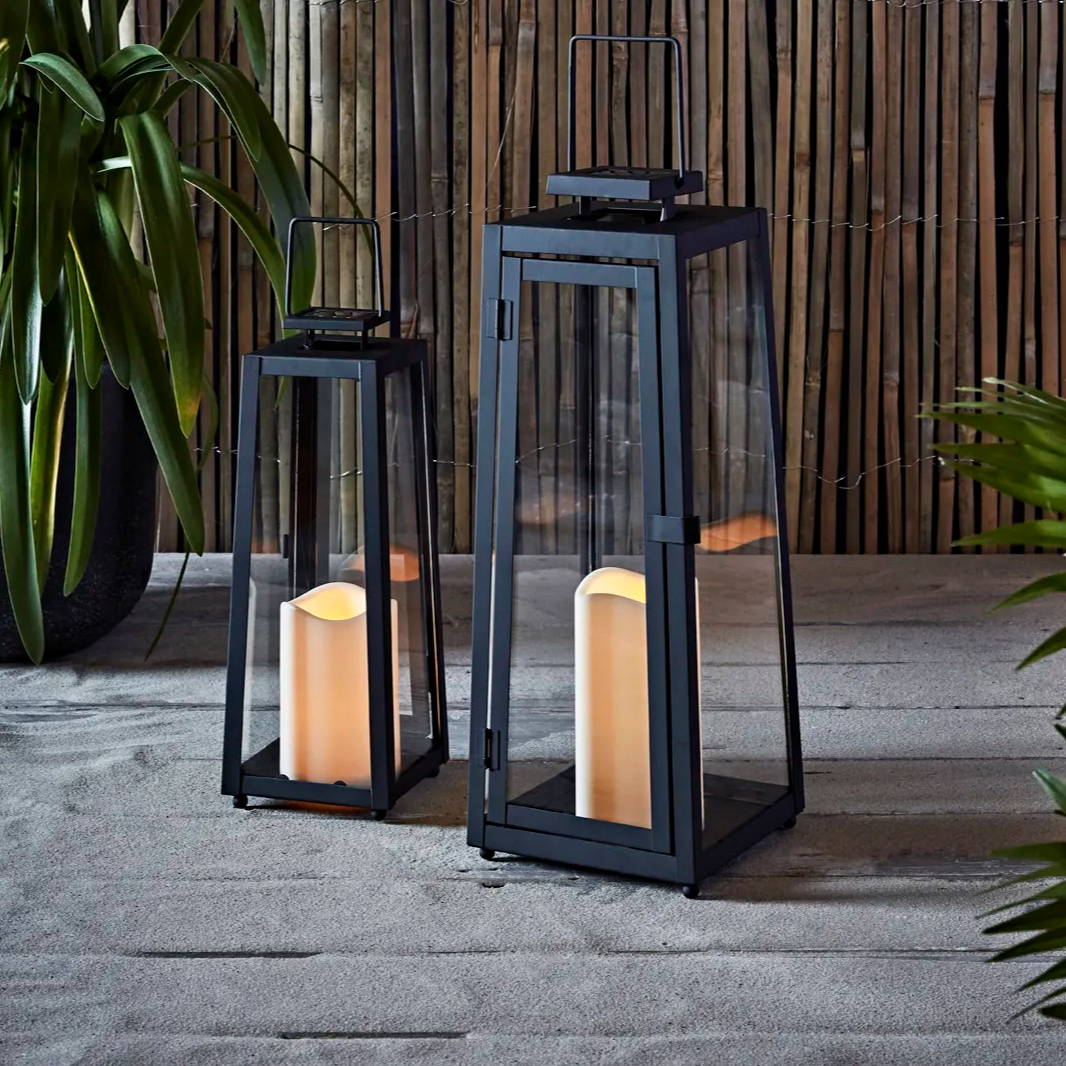 We have an exciting collection of solar-powered lighting that will help you achieve any outdoor style you want. From sleek black lanterns to authentic Moroccan-inspired lanterns, you can create the yard of your dreams sustainably powered by solar.