Let your little one's imagination run wild by introducing fun and playful lighting to their space. Selecting a theme for your little one's room is a great way to add character and we have a range of exciting children's lights, which are perfectly suited to different hobbies & interests. They are sure to make their room that extra bit special!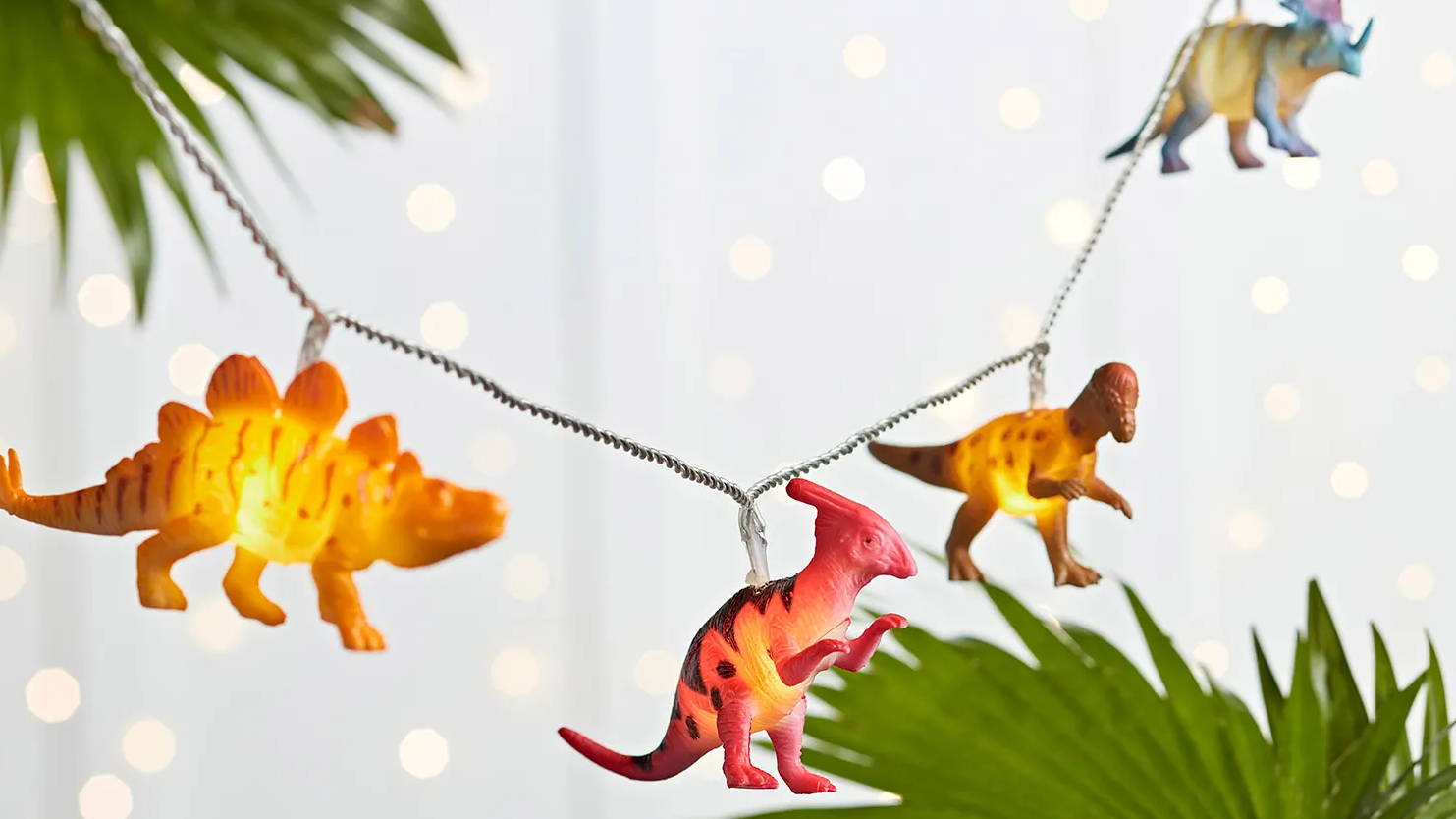 Is your little one a big sports fan? If so, they're bound to love our selection of sports lighting!
Whether they love basketball or baseball, you can use this a key theme for their decor and choose matching accessories & lighting to complement this. Sports themed string lights will provide a subtle touch while bringing a splash of color to their space. They can be hung along shelf edges or sideboards, to add a lively look to their room. If they're a basketball fanatic, why not install a mini basketball hoop onto their wall for them to practice their shots! They can then have a competition with their friends when they come over to play where they keep score of how many hoops they score. Complete their room with poster of their favorite sports superstar or even a framed jersey which has been signed by their number one player.
Achieve the perfect glow in your little ones' playrooms with some simple string lights.
Drop bulb fairy lights are stylish as well as super safe, thanks to their LEDs remaining cool to the touch! Whether they're settling down with a book or watching a movie, they will help to create the most calming atmosphere for your little one to relax in. You can create a cozy corner in their playroom with plenty of cushions and blankets, hanging the lights overhead for a soft shine. Alternatively, you can line the ceiling with warm white string lights to imitate a starry night. This will introduce the most magical and mesmerising look to their room, bringing a touch of the outdoors in to make them feel like they are amongst the stars. Ideal for any space lovers or simply for those who love sparkle, this display feature is sure to light up a smile on their face!
For any ocean enthusiasts, a sea life theme will add a splash of fun to their room!
Incorporate blue tones which will introduce that underwater vibe, painting their walls with turquoise or navy shades to create the illusion of being in the sea. Use one of their walls as a sea-life backdrop and drape our sea themed string lights along it or alternatively hang them high up above their space. Scattering real sea shells on tables or window ledges will bring an authentic touch or for the ultimate effect (if you don't mind the mess!), you can install a sandpit in their playroom to bring the beach to them. Fill it with plenty of sand, a bucket & spade as well as a selection of sea themed toys for them to get creative. Finally, sit a small deckchair next to their indoor beach area to complete the look, it'll feel just like they're on vacation!