With spring here, we can now look forward to spending more time in our yards and giving our outdoor space a refresh. What better way to bring your space to life than with lighting! We have a golden rule of 'lighting at three levels' to layer your lighting which includes: on the ground, on tabletops and overhead to create an even glow throughout your yard.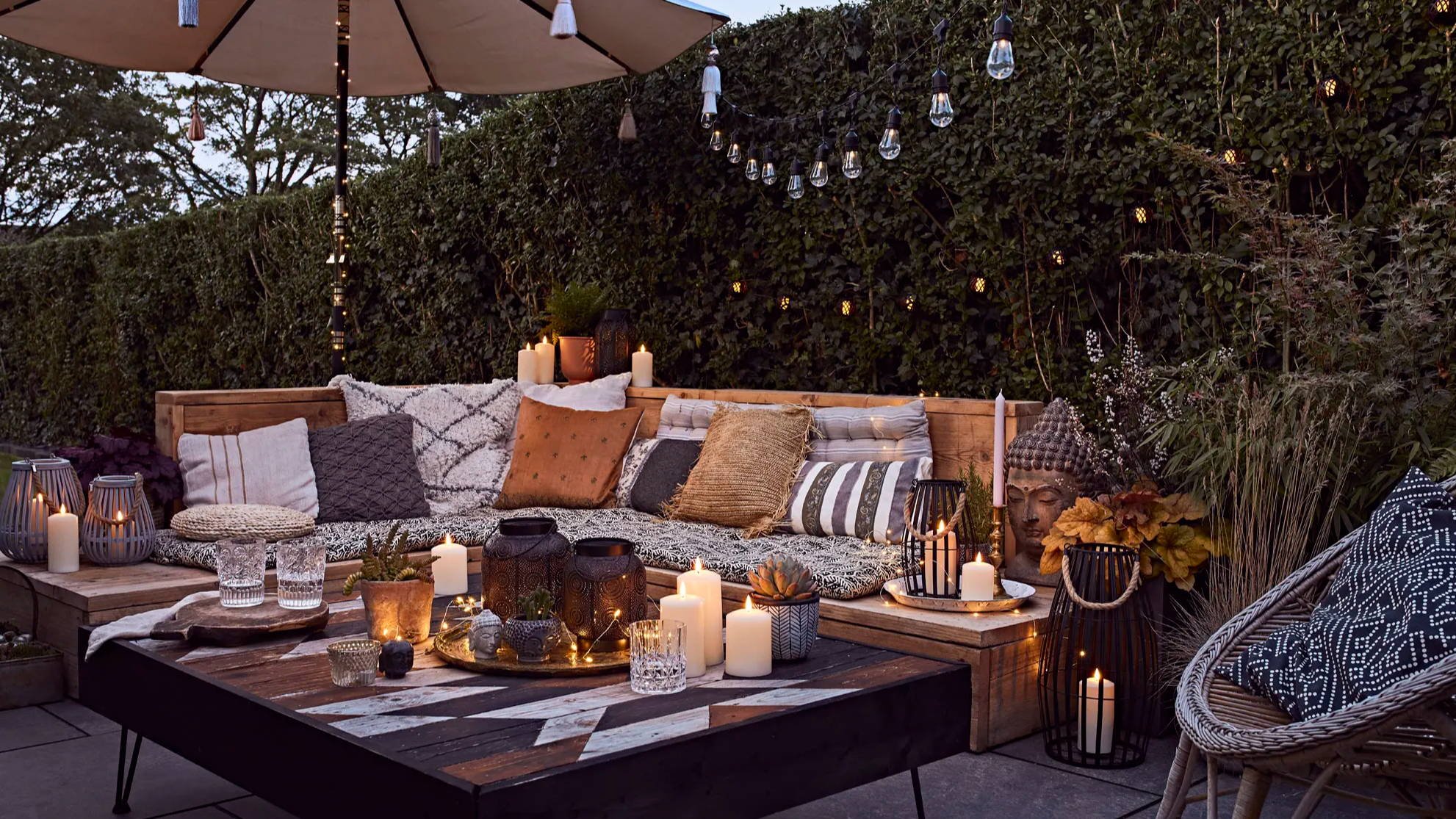 Our outdoor string lights are ideal for creating the most pleasing outdoor entertaining space!
Bring your yard to life by incorporating overhead lighting to ensure you can make the most of the evening, even after it has gone dark. Line your fences or your porch roofs with festoon lights, their bulbs add a decorative look by day and illuminate with a soft glow by night. In smaller areas, festoons add plenty of valuable light and style, swag across your courtyard to create a cozy area for spending warm evenings eating and relaxing outdoors. Festoons add instant ambiance, whether you use them for a party during the summer or choose to have lights in your yard all year round, they're the perfect finishing touch!
The perfect outdoor space isn't complete without an alfresco dining area.
We have everything you need to add an evening glow to your table settings! Start with the TruGlow® outdoor flameless candles - they're a timeless classic to style as part of your display and look super realistic. Featuring innovative technology to mimic a real flame and with a built-in 6 hour timer function they're completely fuss free. Go a step further and add the wow factor by opting for a selection of our stylish flameless candle lanterns. They're also great for sitting on table tops as a feature. From elegant and sleek lanterns to charming Moroccan-inspired lanterns, there's something for every style and space.
Don't forget about your lawn or garden when it comes to bringing light to your outdoor spaces.
Stake lights are a must-have for lining paths, border edges and lawns alike. They are super easy to stake into soft ground and are solar powered, meaning they can be positioned wherever looks best within your yard. Simply make sure they are in a sunny spot to enable them to charge and you can expect up to 8 hours of illumination each night during summer! Bright, fun stake lights will add a touch of vibrancy, whilst warm white lights will introduce a cozy feel. Pair them with outdoor lanterns as part of a display at the front of your home, sitting them on your porch with the stake lights placed either side of your entrance to create an inviting welcome.