When planning your wedding, the lighting is so important. It creates the perfect ambience by day for your guests and takes you right through into the evening. From the aisle to the after party, our wedding lights are sure to add some sparkle to your big day, whatever your venue!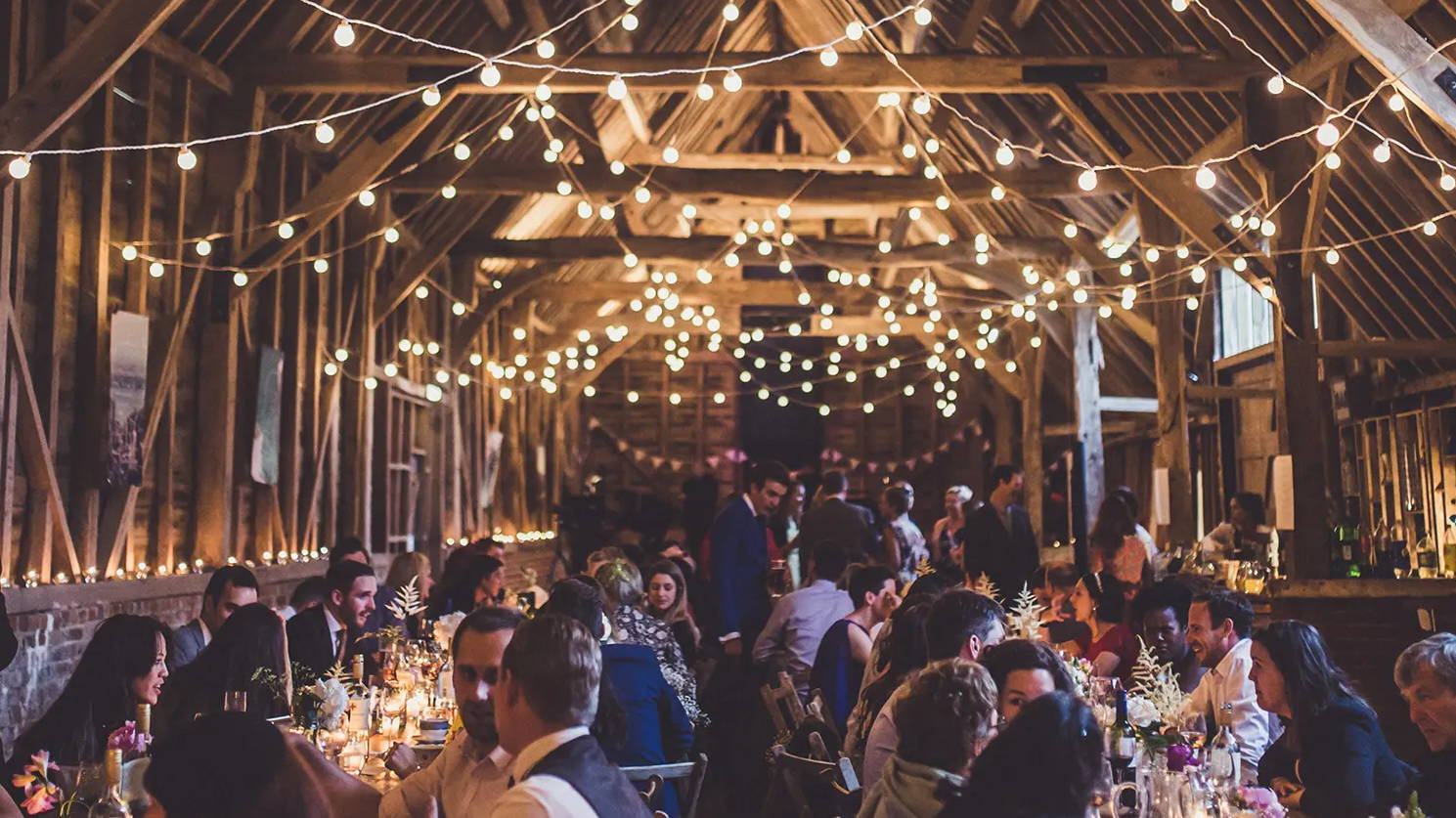 Fairy lights are the staple for weddings! From the ceremony to the evening reception, they suit every event.
Our top tip for fairy lights is to hang them up high in a canopy style, this really gives a magical feel to any venue whilst also adding that extra glow of light. If you're hosting an outdoor wedding in the summer, these lights look so effective draped above your set-up. As night falls they'll add a twinkling look against the night sky, which wicreate the most romantic setting! They also create the perfect background to your guests pictures & can be draped along walls to add some sparkle.
When choosing wedding lights if you're looking for a bigger bulb, these lights are sure to make a bigger impact.
Drop bulb string lights really do add a touch of style to your space! We love them styled with a rustic theme, especially for barn weddings. The best thing about these lights is that they take minimal styling, simply hang them high and swag them at different heights and lengths for a full look above you and your guests. There are also different bulb styles which you can choose from depending on your preference and we also have connectable lights which will help achieve your desired look for your display.
Candles really do add so much to a wedding day, they set the ambience just right.
LED candles are ideal for wedding days as they are so safe & there's no worry of real candles coming into contact with the dress or having to keep an eye on little ones. Line them along your aisle or a grand staircase as the bride & groom make their entrance at the after party! When moving to the evening reception wedding candles are a must-have for placing on the table, whether it's large chapel candles or taper candles. Add to foliage and decorative little lights to create the ultimate centerpiece!
When deciding on wedding lighting there are so many options. No matter what you go for, make sure they suit your style & add something special to your big day!